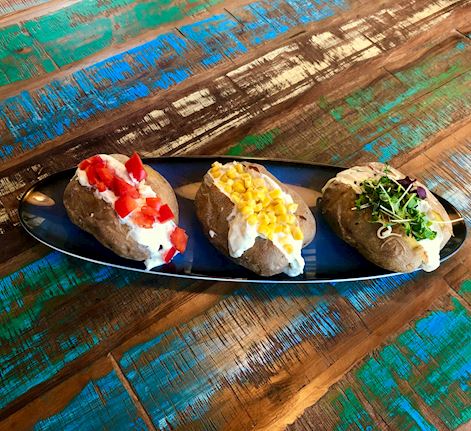 We treat you to delicious & healthy bowls for breakfast and lunch, hearty & sweet snacks, hot coffee specialties and cool drinks. Discover Berlin's specialties once again - with our signature baked potato in Currywurst or Chili style.

All other dishes on our menu are also worth trying ;)
Just stop by - we look forward to welcoming you.
Opening Hours
Temporarily closed